The Art of Sales Management: 75 Training Drills To Build Confidence, Excellence & Teamwork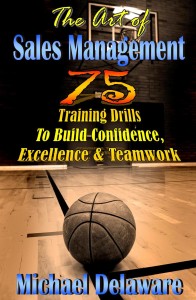 The third installment of the Art of Sales Management series has now been made available in paperback.  The release of this book wraps of many hours of late night work in the month of October in getting this book into a print edition.  This series took many years to compile from notes, and were all released in 2013.  To order your copy, click here.
This book is a resource of tools for sales managers to utilize to develop teamwork within a sales force, and also bring about excellence. It takes on the various aspects of sales disciplines from a variety of different drilling methods to help develop skills. In this book you will discover drills to improve the understanding of the importance of communication between members of your team and interaction with the customers.