Michael Delaware
Michael Delaware, author (1966 – present)is a Phoenix, Arizona native who now resides in Battle Creek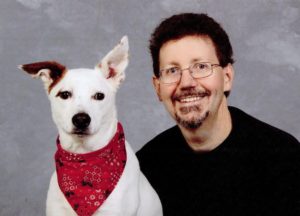 , Michigan. He also lived in Georgia for 15 years where he worked as a craftsman, artist, salesperson, manager and owner of a Stained and Decorative Glass Door and Window business.
Since moving to Michigan in 1999, he became a Realtor. He is a member of the National Association of Realtor's, The Council of Residential Specialists, and the Michigan Association of Realtor's. He is also an active member of the Battle Creek Area Association of Realtor's where he was awarded 'Realtor of the Year' in 2010, and served as Board President in 2011.
As an author, he has written several non-fiction eBooks on Real Estate, Sales Management and Small Business Marketing as well as marketing books for artists. He has also written and illustrated one children's book and has plans to have more stories released in the future.
As an artist he has painted and exhibited his work in art shows around Michigan, and converted a series of his paintings into the published children's book entitled: Blue and the Magical Forest. A sample gallery of his paintings can be viewed on this website.
For a complete list of his published books, click here to visit his author page on Amazon.
Also visit his author page on Goodreads by clicking here.
Follow him on Facebook at: Facebook.com/MichaelDelawareAuthor