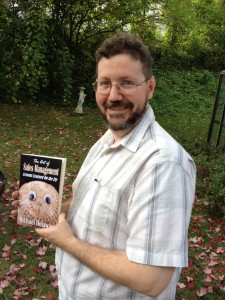 I recently completed and released the first book in the Art of Sales Management series in print.  The Art of Sales Management: Lessons Learned on the Fly is now available for purchase.  If you would like a copy, click here.  The book is a compilations of the lessons I learned over the years as a sales manager, and it is the first in a series on the subject.  Currently there are three books in this series released, and I have drawn up plans for two more to be released sometime in 2014.
This edition contains original illustrations by my own hand, as well as the work of artist illustrator Margarita Jimenez.  This edition is the same as the eBook released earlier this year.  It's size is 6 X 9 and it has 202 pages.
The other released titles in this series will be made available by the end of October and early November 2013.